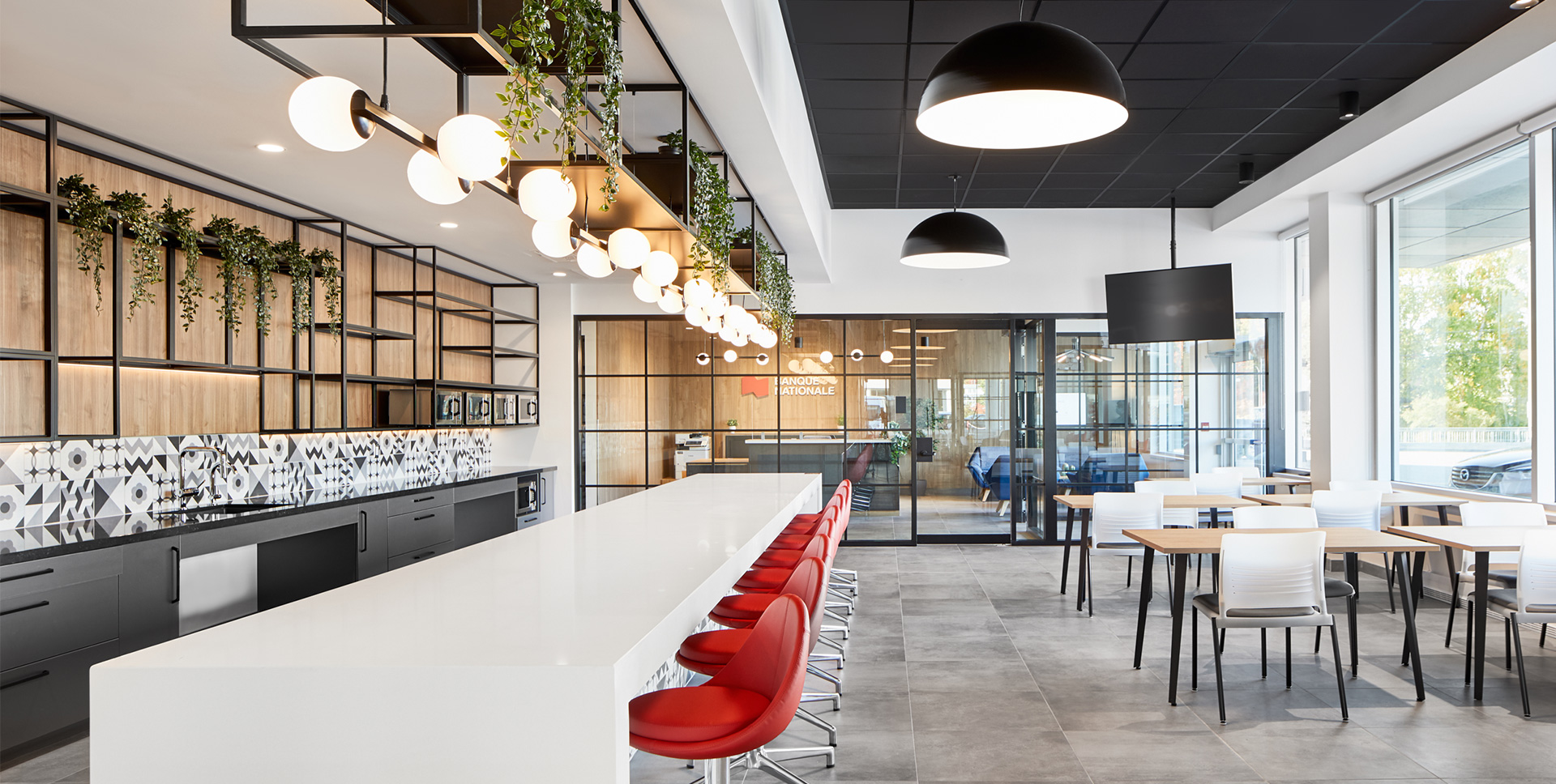 National Bank Sherbrooke
Call center
The mandate
Space studies and planning
Interior design
Project management
Tender documents and tender process management
Interior signage and wayfinding design
Photo credit : Phil Bernard
Wishing to stand out from the traditional call center environment, National Bank aimed at creating a comfortable and engaging space at its new Sherbooke location, prioritizing employee wellness and happiness.
Inspired by the project's location, VAD was conpelled to imagine a workspace offering generous openings to the outside, allowing the landscape to flow indoors.
The cafeteria, with a bistro look, was strategically positioned near the reception, inviting users and visitors to take advantage of the facilities. It sets the tone for the cozy feel that is continued throughout the call center.
Moving further into the space, we come across a resting room where employees can go and recharge their batteries as needed.
The workstations, boarding the windows, are arranged in rows to maximize space. Closed offices were integrated around the core. Their hut silhouette breaks up the linear flow of this area.
The most important challenge for this project, was controlling the noise level in the open space. The combination of acoustic materials: from the ceiling tile, to the carpet, to the custom felt partitions added to the workstations, helped us achieve an impressive acoustic comfort.
Three different collaboration corners called « Caucus» zones are inserted throughout the workstation rows. These semi-private areas allow groups to meet more informally, without interfering with the activity in the open area.