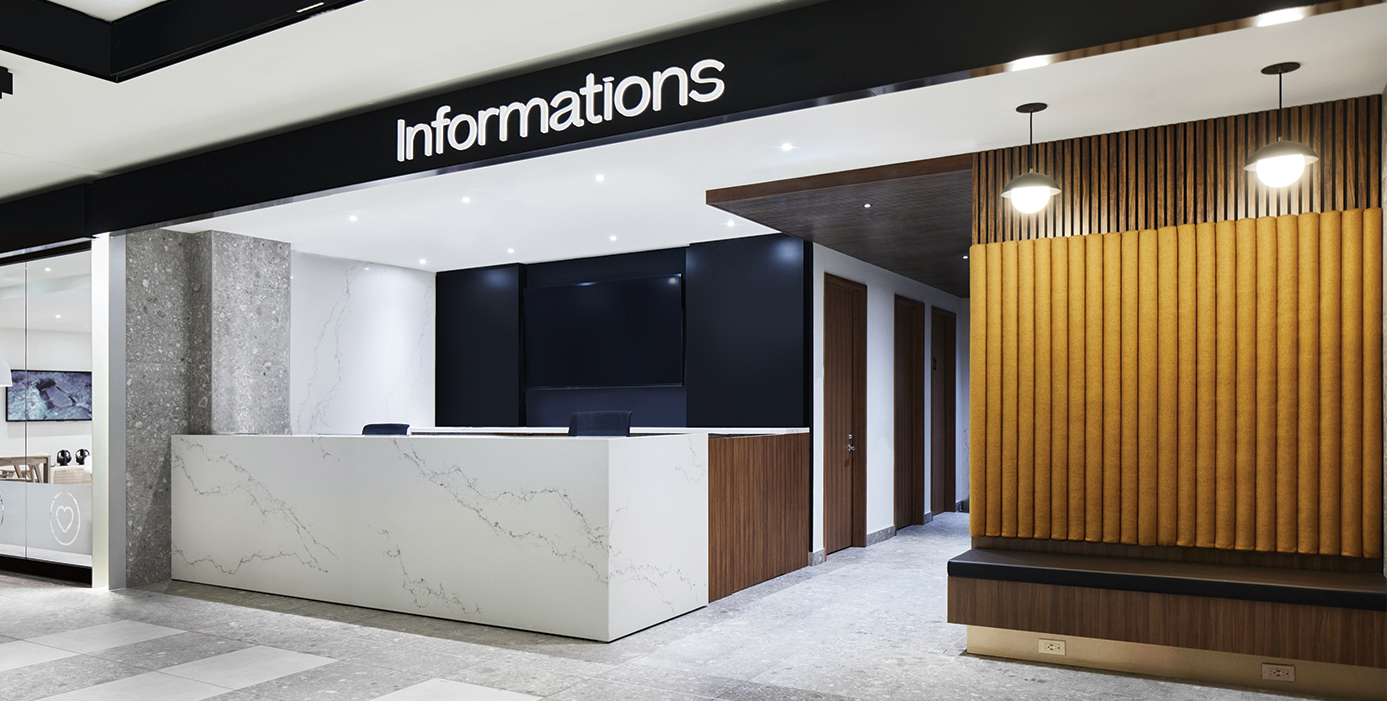 Place Ville Marie
Guest service zone and parental lounge
The mandate
Needs analysis
Conceptual research and development
Design and construction plans and specifications
Selection of furnishings and furniture
Signage and wayfinding design
Photo credit : Phil Bernard
Located in the Place Ville Marie commercial gallery, the Guest service desk is the principal point of service available to PVM's visitors and clientele. It reflects PVM's DNA and serves as a showcase for the vast service offer available for the PVM community.
Property manager Ivanhoé Cambridge called upon VAD to rethink the visual identity of the Guest service zone and to propose solutions that would enhance the user experience.
In keeping with the existing design principles implemented in the Galerie PVM (featured at the Cathcart and in common areas), the new Guest service zone is modern, refined and chic, as well as universally accessible.
A parental lounge was added as a new amenity for families visiting PVM. The lounge area includes private nursing rooms as well as a resting area equipped with changing tables, sinks and a microwave for food preparation.
The addition of this new vocational space is a testimony to Ivanhoé Cambridge's progressive values and generosity.  An original and enjoyable design challenge for the VAD team.