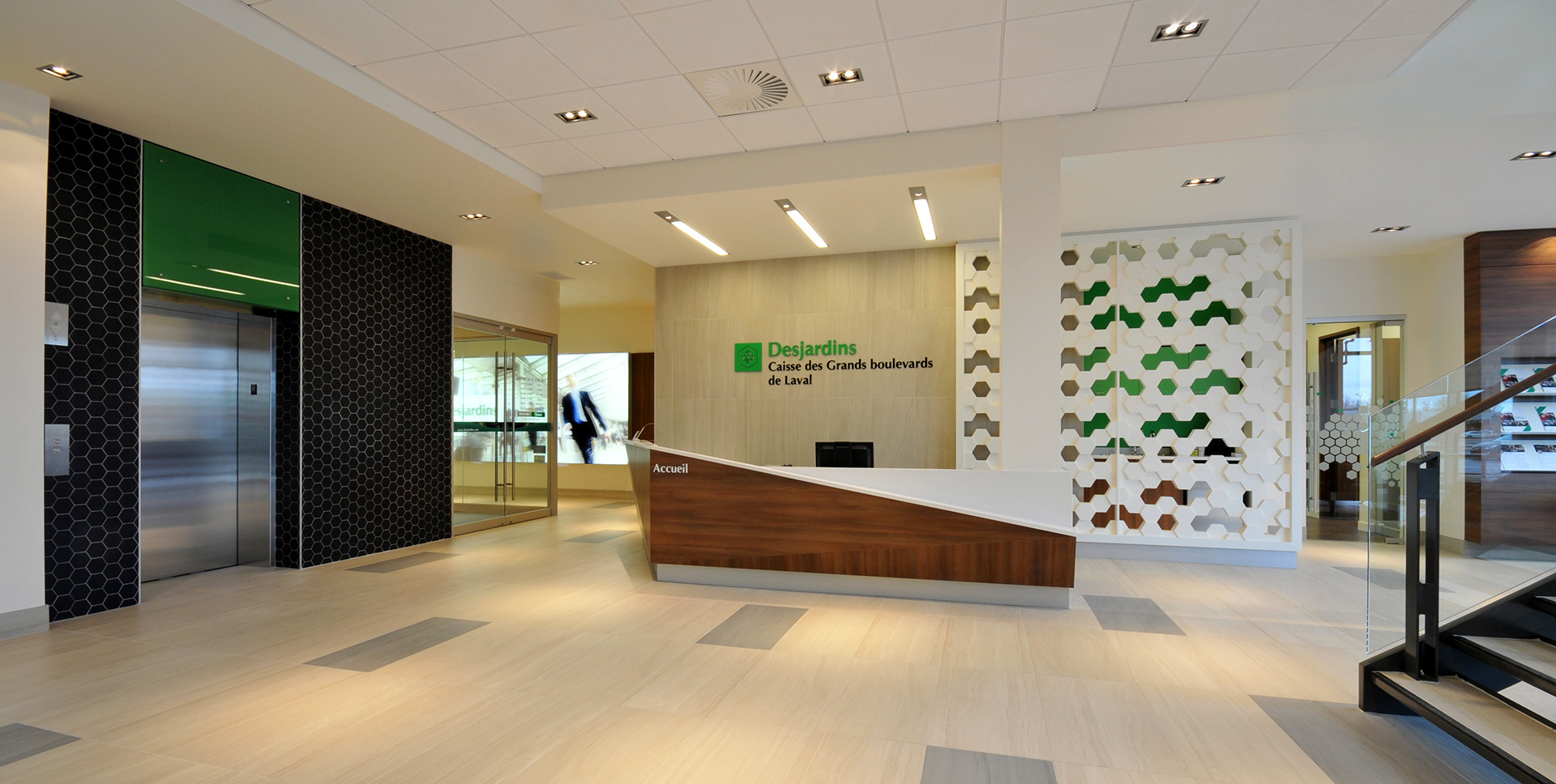 Caisse Desjardins des Grands Boulevards
Branch office
The mandate
Develop an innovative design concept that integrates Desjardins visual vocabulary, while respecting the corporate standards and the specific needs of the financial institution
Interior design
Project management
Management of the bidding process
Interior signage
Photo credit : Marie Castonguay
The client's desire to offer stimulating work spaces and a pleasant living environment guided us towards the creation of collaborative spaces and a multifunctional room. The design concept was guided by an ecological awareness. By prioritizing the use of local materials and resources, we were able to reduce the ecological impact of the built environment considerably.
The new environment gives off a contemporary and timeless feel. Lightness, bright colors and the use of varied textures enrich the space, while the color keys punctuate and energize the canvas.
There are architectural elements in steel and glass, and also large volumes of walnut, which add a warm character. The proposed design focuses on the simplicity of shapes, the purity of lines and the natural beauty of materials.