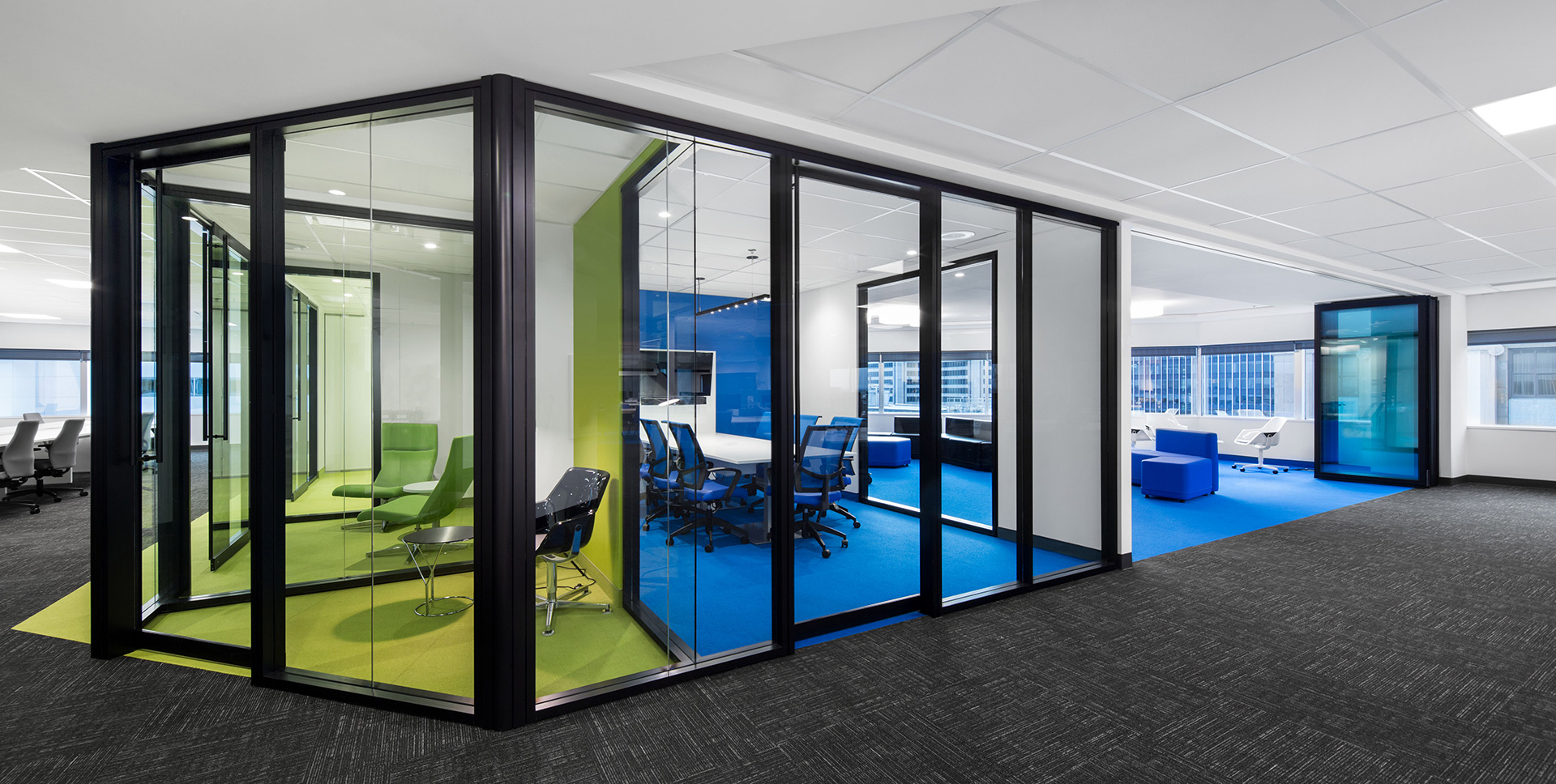 National Bank – Dynamic Workspace
Headquarters
The mandate
Accompany the National Bank in the development of an innovative and ambitious design concept for its Montreal head office, which will offer unparalleled flexibility and fluidity for users.
Space studies and planning
Interior design
Project management
Tender documents and tender process management
Interior signage and wayfinding design
Photo credit : Stéphane Brügger
Continuing its momentum in promoting collaboration, mobility and connectivity, National Bank's Dynamic new Workspace presents a colorful and airy setting where nearly 600 employees flourish daily.
An extensive study of the occupation patterns in the original offices revealed that private offices, cubicles and oversized work stations no longer served the Bank's objectives and culture.
VAD was called upon by National Bank to accompany them through the development of an ambitious and innovative workplace transformation at its Montreal headquarters. The new standards  offering the personnel increased flexibility and fluidity.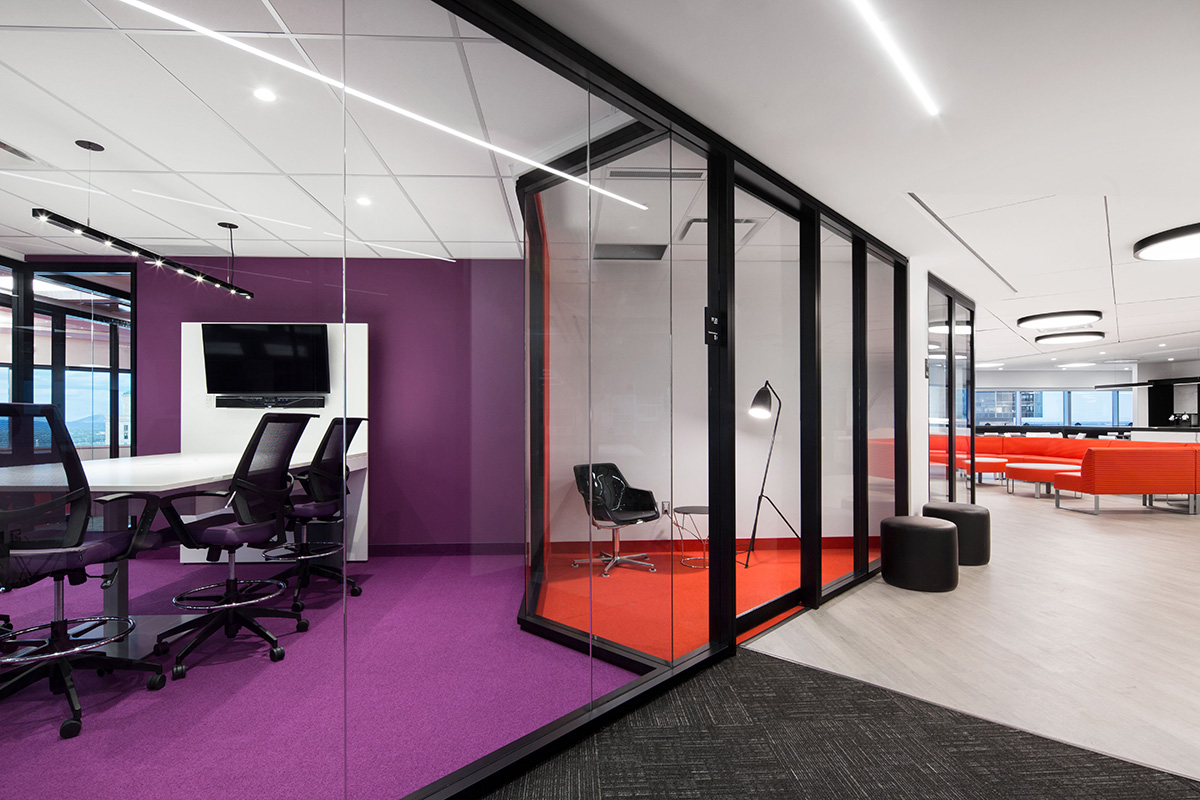 L'aménagement se veut immersif, performant, intuitif, et moderne. Il a été conçu pour faire évoluer les méthodes de travail, afin d'encourager la collaboration, la mobilité et le bien-être des employés. Le nouvel environnement de travail transpose de manière franche l'objectif premier du projet : celui de créer un espace empreint de modernité qui facilite la mobilité et le partage.
Avec cette transition vers un nouveau modèle de travail, la financière réaffirme son positionnement d'institution financière innovante et flexible.