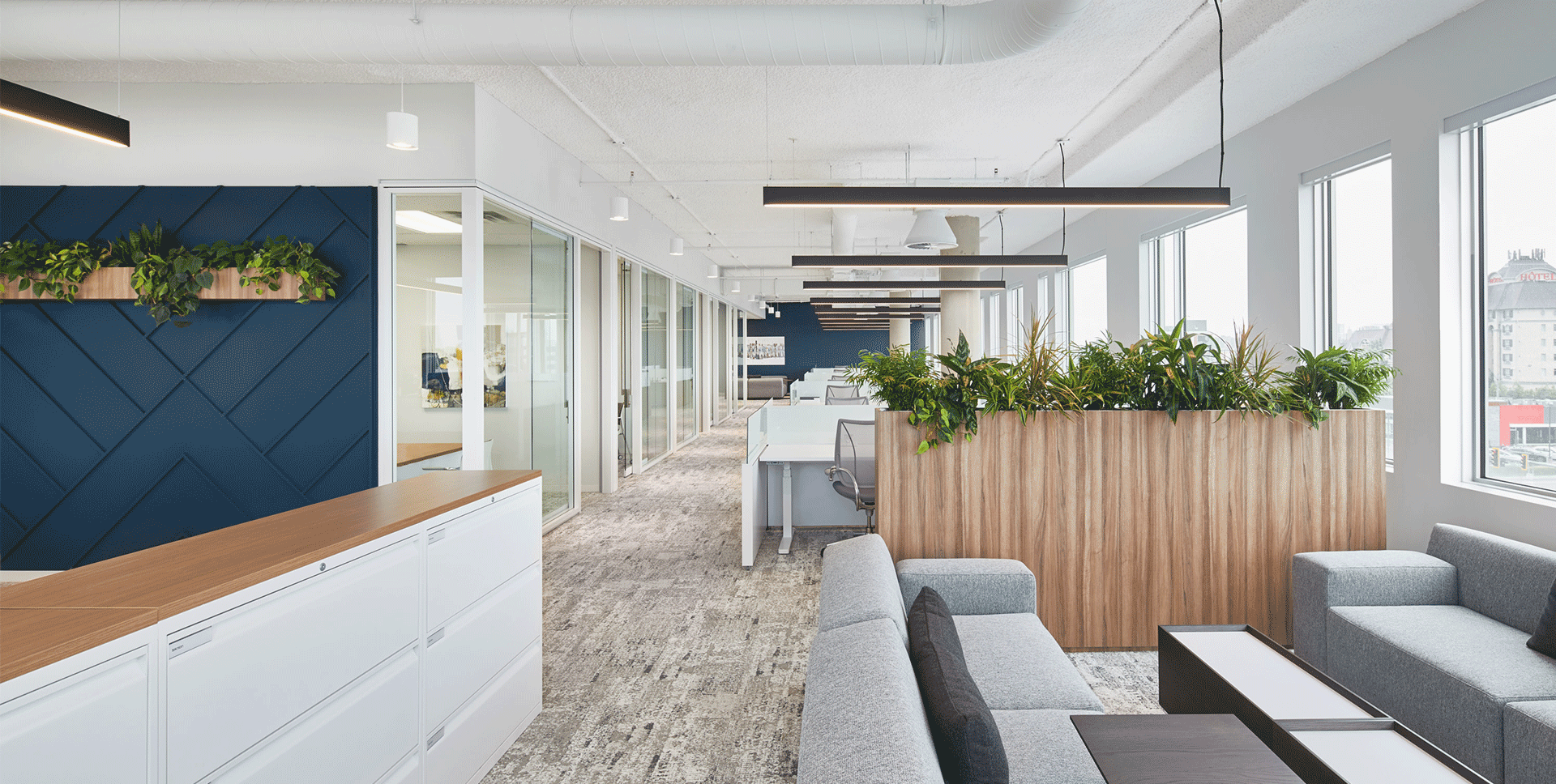 Fiera Private Debt
Corporate office
The mandate
To conceive a corporate and elegant workspace that remains comfortable and inviting for Fiera Private Debt's team.
Study, planning and blocking of spaces
Interior design
Project management
Management of the tendering process
Interior signage
Photo credit : Phil Bernard
For Fiera Private Debt's new offices, we revisited the traditional codes of the finance sector, with an intention of lightness and airiness. For the firm's employees, the pressure associated with daily duties can rise rapidly, this is why the design is centered around enhancing the comfort well-being of users and visitors. The resulting environment is elegant all the while remaining convivial and welcoming. A timeless project, realized in collaboration with Colliers Project Leaders.
Reminding the brand identity, certain elements such as the carpet and general color palette were carried through from the design standards implemented at Fiera Capital's headquarters in Montreal.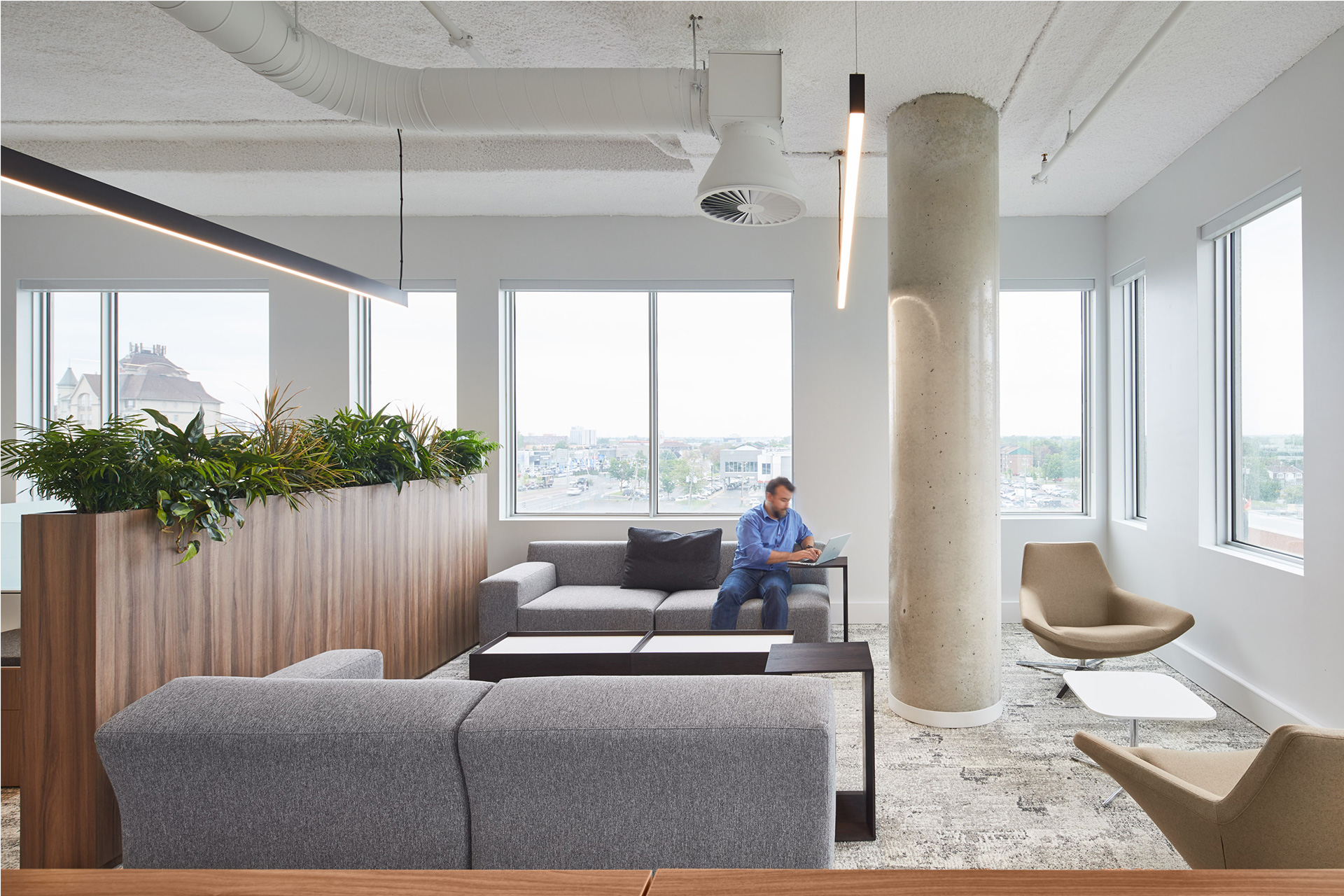 The configuration of the space, with open-space stations lining the windows, allows natural light to flood the premises. Private offices are regrouped around the core of the building. They benefit from the same light thanks to transparent glass partitions. With their white frames, Teknion's Optos wall systems are seamlessly integrated with an airy feel. Darker wood accents balance the overall whiteness and help warm up the space.