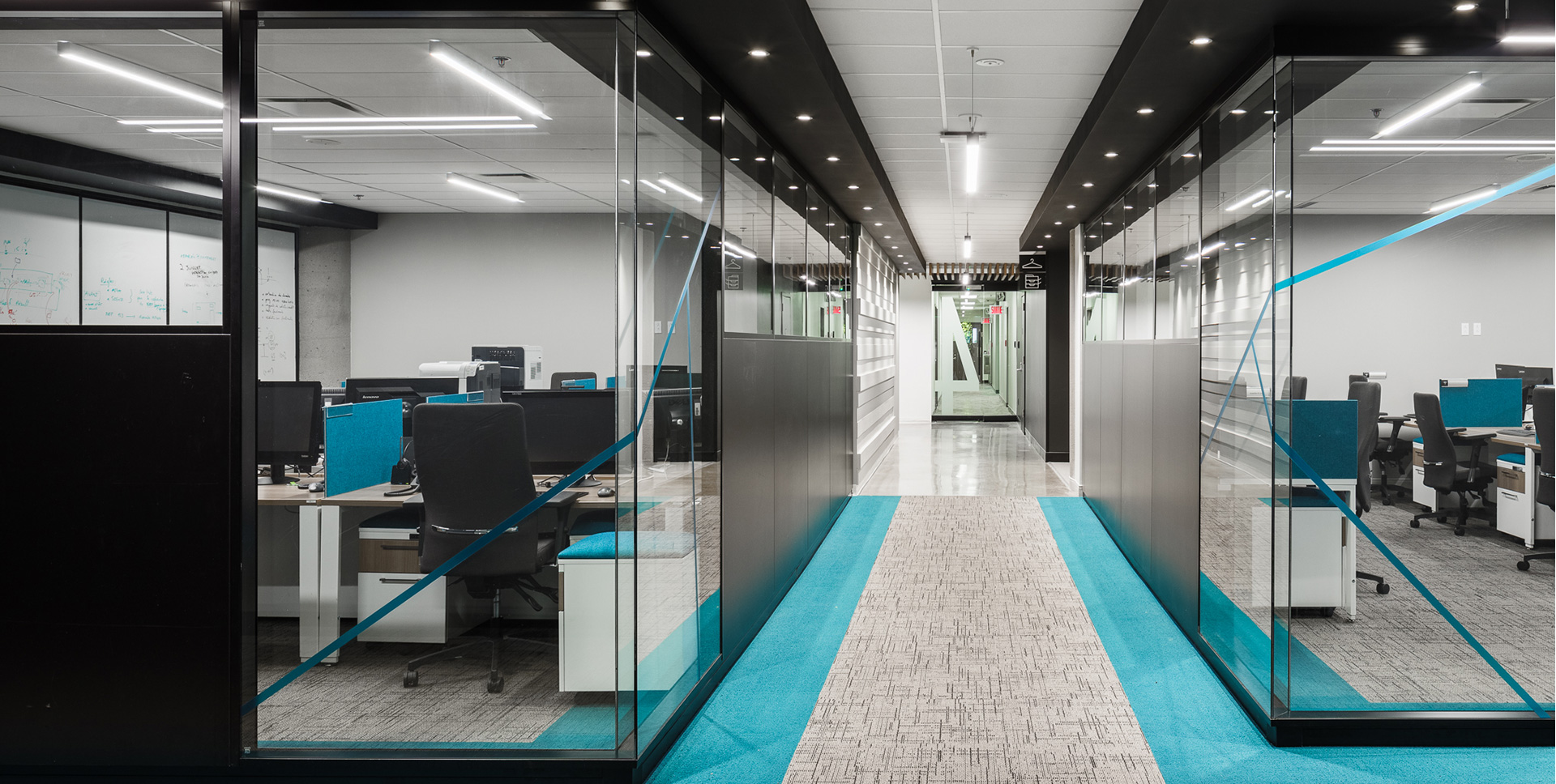 Fonds de Solidarité FTQ
Head office
The mandate
Space studies and planning
Interior design
Project management
Tender documents tender process management
Interior signage and wayfinding design
Photo credit : Ulysse Lemerise
For the complete redesign of its head office, the Fonds de Solidarité FTQ called upon VAD for the design and planning, as well as the project management – a mandate extending over a period of 2 years.
The modernization of the 3rd and 4th floors is the result of a synergistic collaboration between the Fonds, the Fonds Immobilier de Solidarité FTQ, JCB Construction, the furniture partners and the VAD team.
New design standards were defined for the office spaces, lounges and dining areas, and meeting rooms for the entire headquarters, covering more than 200,000 square feet.
Aligned with the mission and values ​​of the Fonds, the standards were developed according to criteria of sustainability, ergonomics, equity and well-being.
The Fonds de Solidarité FTQ's new head offices are now representative of this Quebec flagship: dynamic, inspiring, socially involved, and rooted in the local economy.