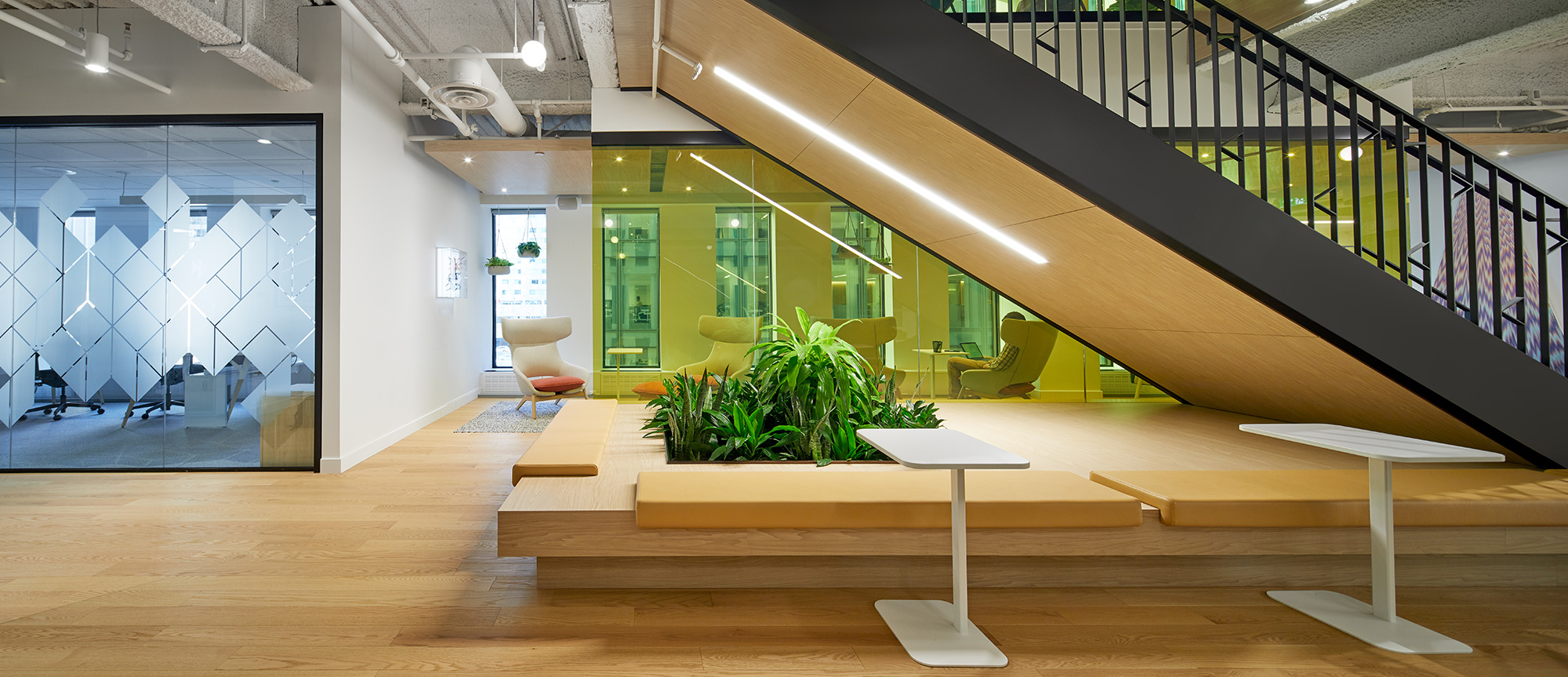 Montreal FinTech Station
Co-working offices
The mandate
Étude, planification et blocages d'espaces
Design d'intérieur
Gestion de projet
Gestion du processus d'appels d'offres
Signalisation intérieure
Photo credit : Phil Bernard
Through a competition of ideas held by Finance Montréal and Ivanhoé Cambridge, VAD was invited to submit an interior design concept for the new Montreal FinTech Station, located at Place Ville Marie.
We developed the design and identity of this coworking space, which acts as an incubator for start-up companies of the financial technologies sector.
Entering into the FinTech Station, visitors are greeted into a bright and swarming hub of activity. The vast open-plan acts as both a reception and a flexible social space, conducive to spontaneous team-work, holding meetings and assemblies or some of FinTech Station's networking events.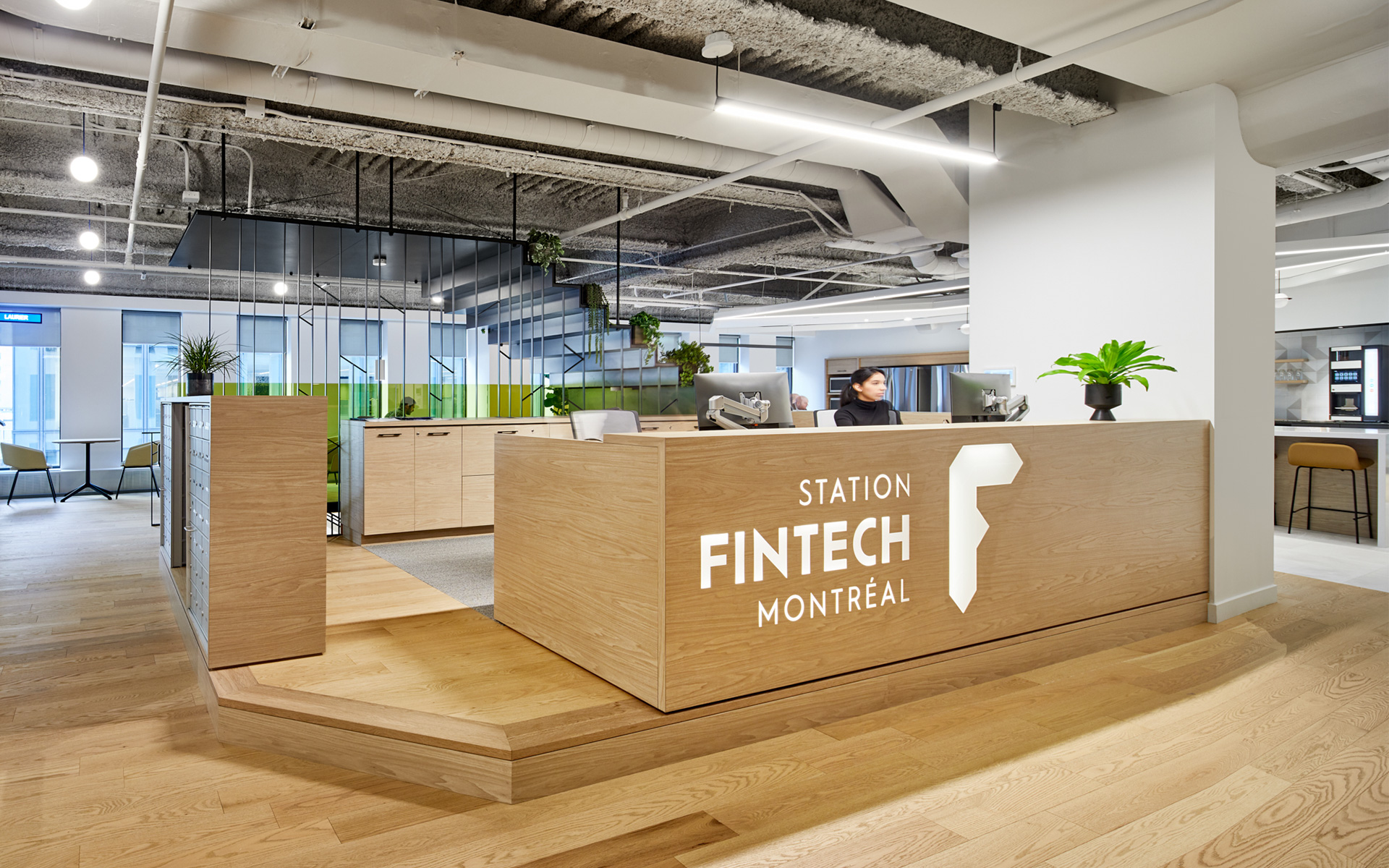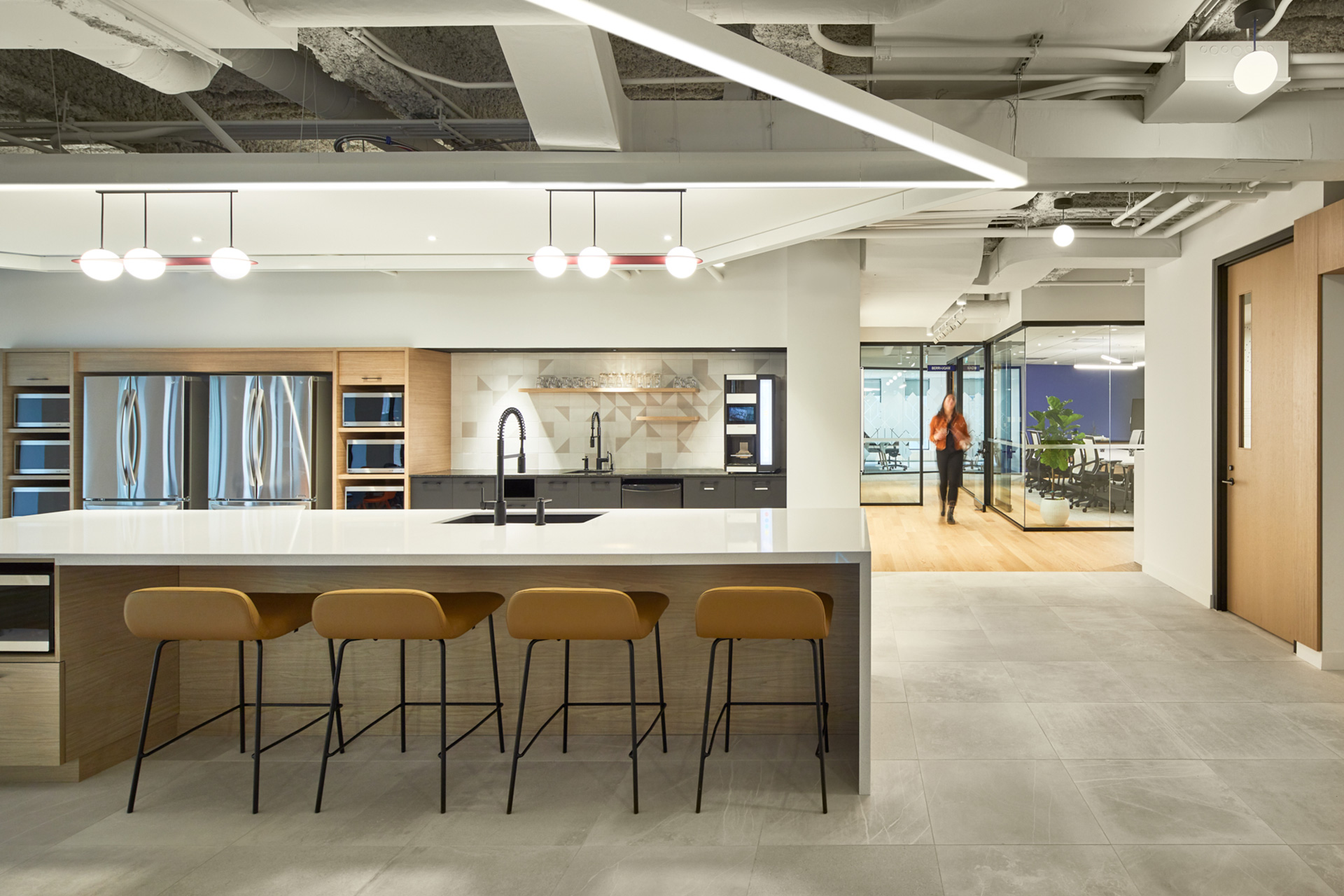 At the Station, 144 workstations are available, all of which benefit from a variety of amenities on premises. Start-ups have the option of renting individual workstations in the shared open space, or closed offices for companies with 4 to 10 staff members who wish to have more privacy.
The design proposed by VAD embodies a strong identity and a distinctive architecture, making the Montreal FinTech Station a landmark of the FinTech ecosystem.
The original lead for the idea competition was to draw upon the contrast between virtuality and reality. In a context where technology occupies a leading role in our work environments, the design proposed for the FinTech Station aimed at transcending the trend towards hyperconnectivity.
Vast open spaces flooded with daylight and greenery promote wellness and help the spirit of community to come to life organically.
From the start, the well-being of the occupants was a central preoccupation for the client and for us. Our design was developed with the principles of the WELL certification in mind.
The concern for biophilia, local procurement of materials and furnishings as well as of local trade, attention to ergonomics, the promotion of physical activity and access to natural light are among the strategies deployed to meet the well-being objectives of the project.