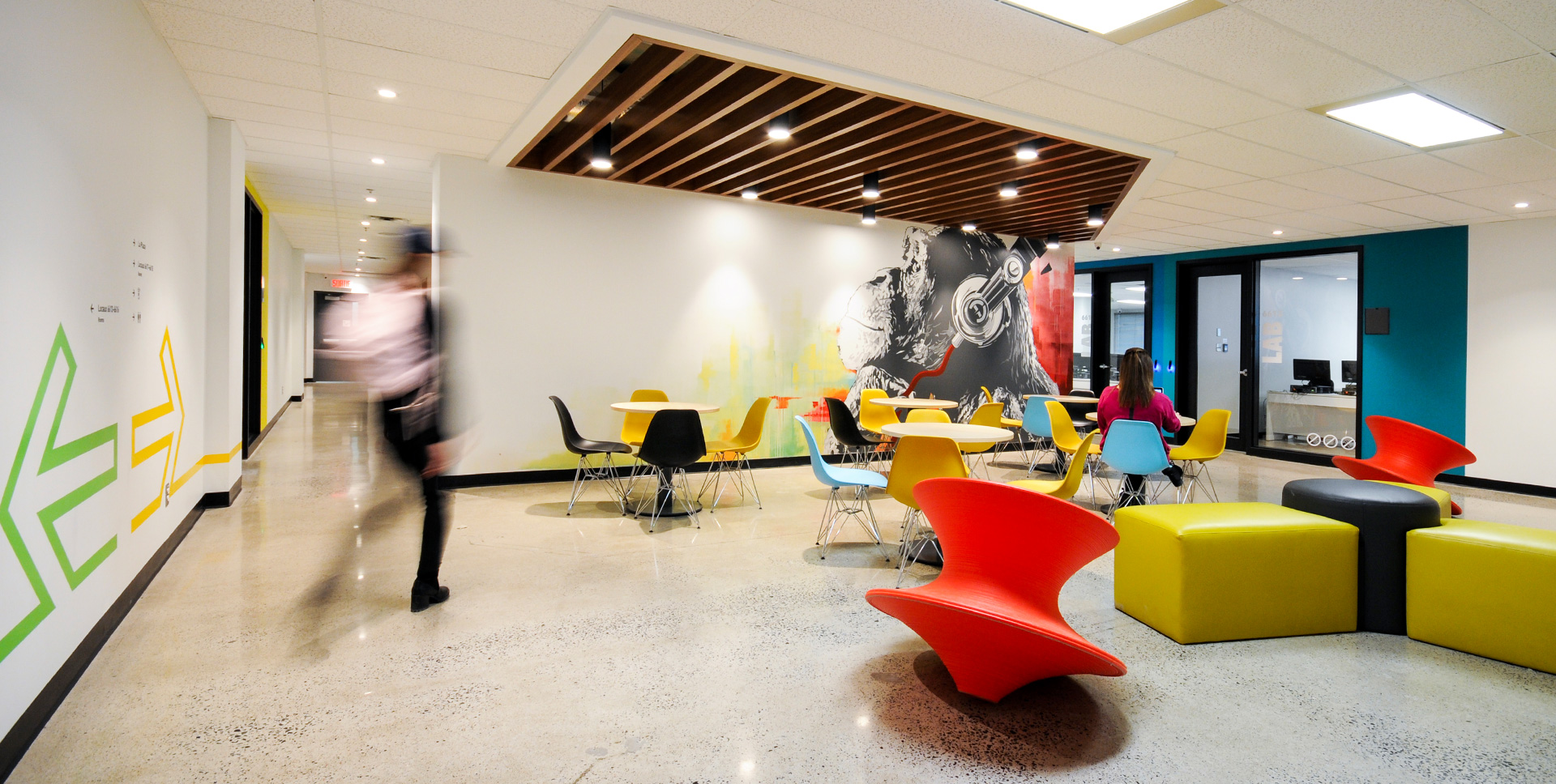 LaSalle College – Concept Classrooms
Institutional
The mandate
Interior design and planning
Selection of artworks and decor elements
Gestion de projet
Gestion du processus d'appels d'offres
Signalisation intérieure
Photo credit : Marie Castonguay
As part of LaSalle College's Active Classrooms project, six (6) new learning spaces were developed, with the objective of increasing student motivation and participation. After testing the concept of active learning during a pilot project in 2017, the College adopted this approach by developing environments that stimulate creativity and pleasure among students.
In the classrooms, the furniture was selected so as to meet the criteria of active learning principles. Each classroom offers users three types of work zones: traditional tables, bar-height islands, as well as a more relaxed area, incorporating lounge furniture. The flexible furniture makes it easy to create and dissolve groups, to rearrange the class quickly, according to the varying teaching methods of the faculty staff.
The Garden classroom, with its lush greenery and garland lights transports us to a Montreal backyard.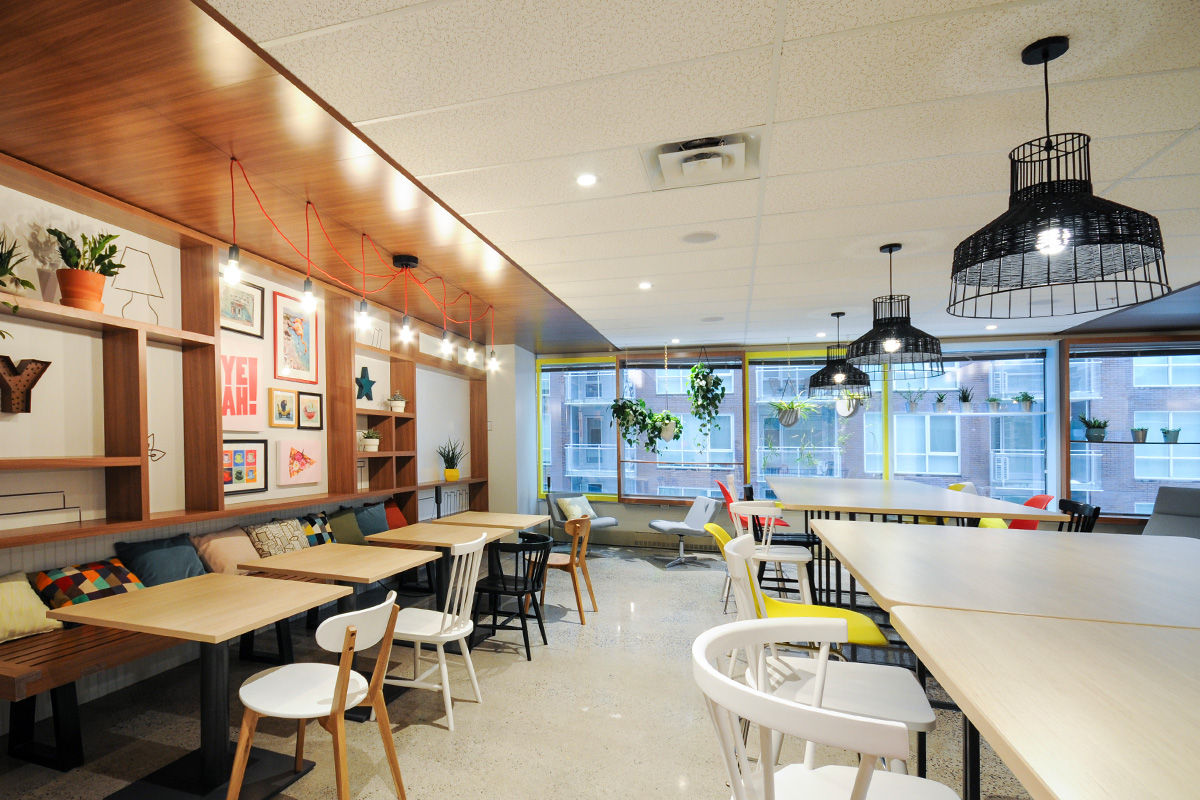 The Bistro classroom, with its mismatched chairs and decorative bookcases which conceal whiteboards, evokes the feeling of a relaxed café; a familiar place of study for the student body.
In the Loft class, the suspended ceiling was stripped away, to gain a few additional feet in height and reveal the ductwork and fixings. Wire mesh cages add an industrial texture to the ceiling. A long section of wall has been bricked up, revealing a large whiteboard which is used for lectures.
On the same floor, the main hall was also redesigned and now serves as a communal space and study area. Divided into two zones, one side is conducive to gathering, with bistro tables and a dynamic colorway, while the other, more subdued, proposes individual work stations that allow concentration and isolation.
The creation of these new environments is part of a series of initiatives by LaSalle College, which aims to continually improve its offer and its quality of teaching for the benefit of its students.