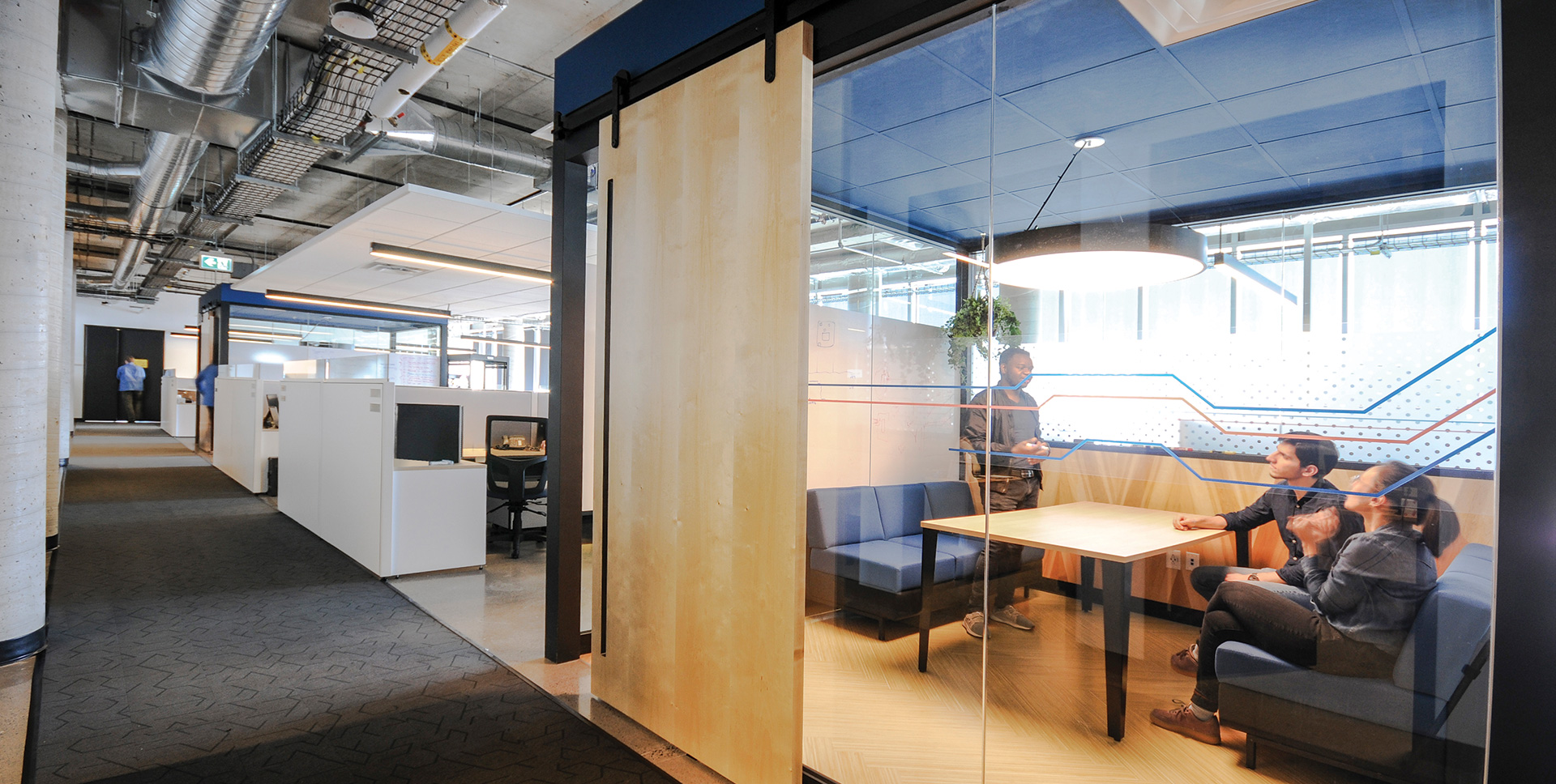 The mandate
Looping®
Pre-leasing occupation studies
Design d'intérieur
Gestion de projet
Signalisation intérieure
Photo credit : Marie Castonguay
Wishing to relocate its Montreal headquarters into new, more efficient and modern spaces, Octasic commissioned VAD to assist them in the search for an ideal location, as well as to design a work environment tailored to their needs. and objectives.
Octasic is a leading provider of software equipment and platforms in the worldwide mobile wireless market. For the move of their new Montreal headquarters, VAD supported Octasic in the search of a new space to suit its current team, and accommodate possible growth, as well as imagine an optimal design scenario.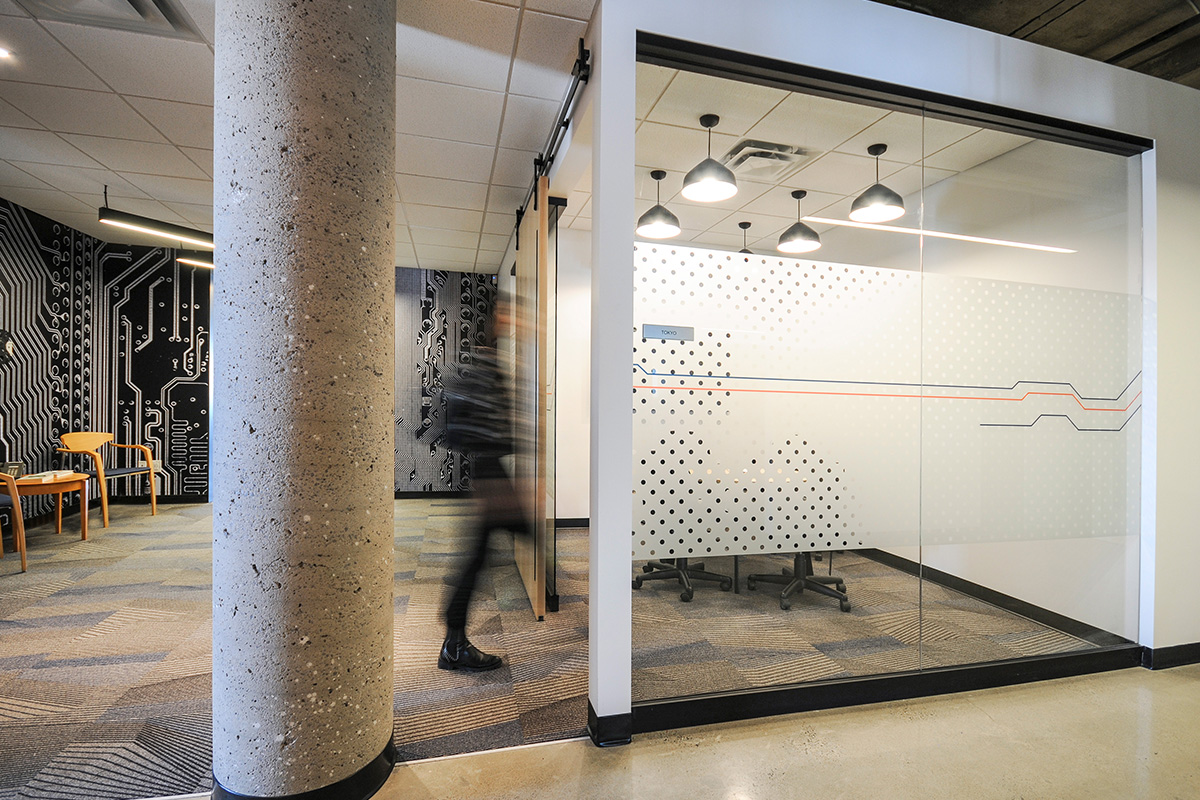 After carrying out a series of pre-leasing occupation studies in several rental spaces throughout the Montreal area, VAD was able to recommend a 25,000 sq. ft. blank canvas of space, located in the Technopôle Angus district in Rosemont. Octasic's new work environment now comprises over one hundred workstations, mostly layed out in an open floor plan, a dozen closed offices and various meeting rooms of different capacities, as well as collaborative corners scattered throughout the floor, four production labs, and a large communal cafeteria.
Our mandate also featured the elaboration of specialized storage spaces for fragile equipment, large production laboratories and technical spaces such as a loading dock. Covering about a third of the total project area, the design of these special-purpose spaces demanded a thorough analysis of the technical and physical needs, which we conducted in close collaboration with Octasic's teams.