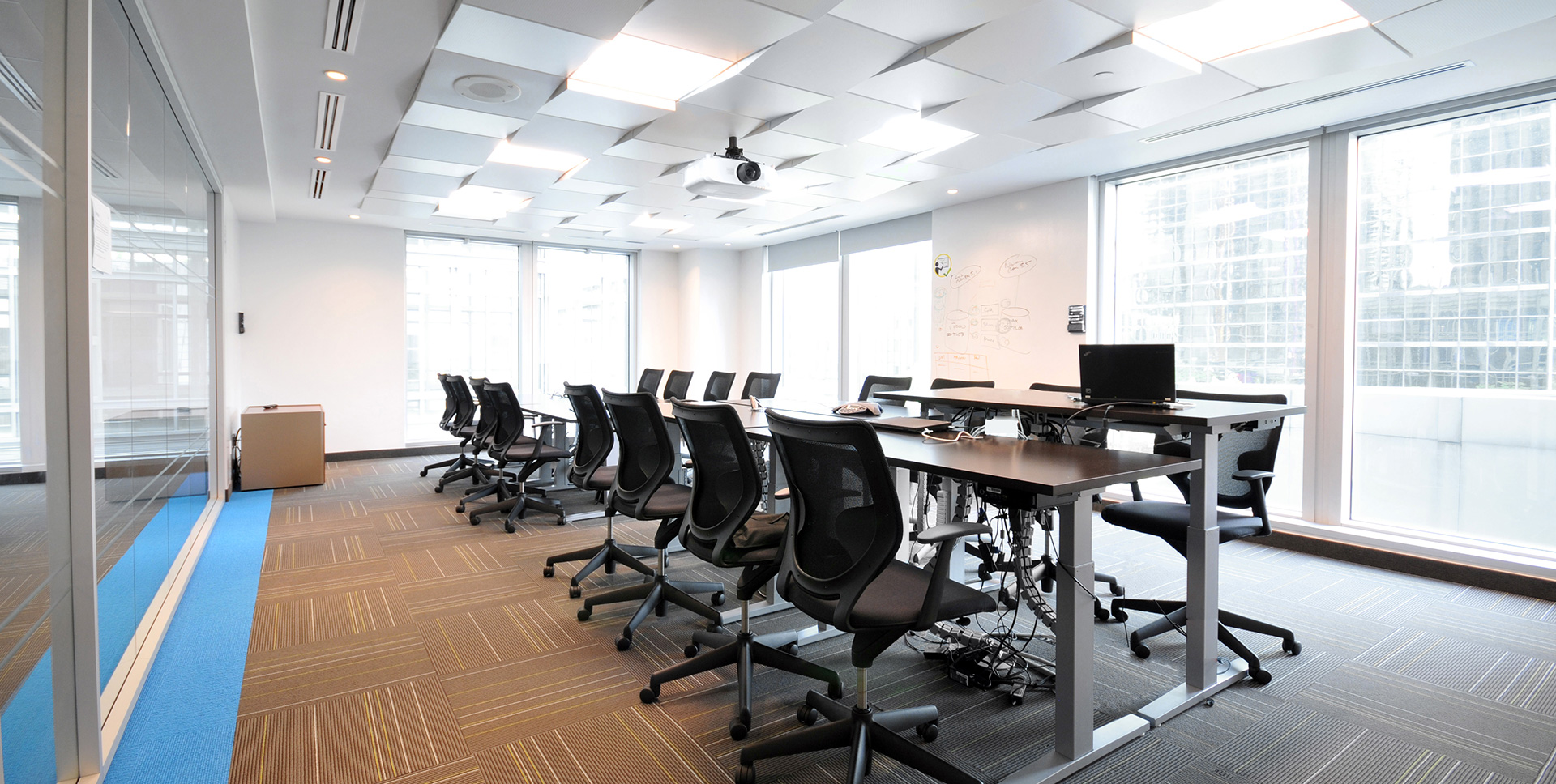 PSP Investments
Headquarters
The mandate
After a fruitful collaboration in 2008, the PSP Investments Group mandated VAD again in 2014, following an explosive growth, to further structure the spaces and maximize their occupancy. In order to base the new workspace with the values ​​of the company, the LEED-certified project had to convey dynamism, structure and environmental awareness.
Photo credit : Marie Castonguay
This LEED-certified project aimed to integrate the principles of sustainable development in all areas where they could be applied. VAD succeeded in creating a new dynamic and open environment while recovering a maximum of the components in place. Removable walls and revamped furniture, existing carpet tiles, acoustic tiles and more were given a second life.