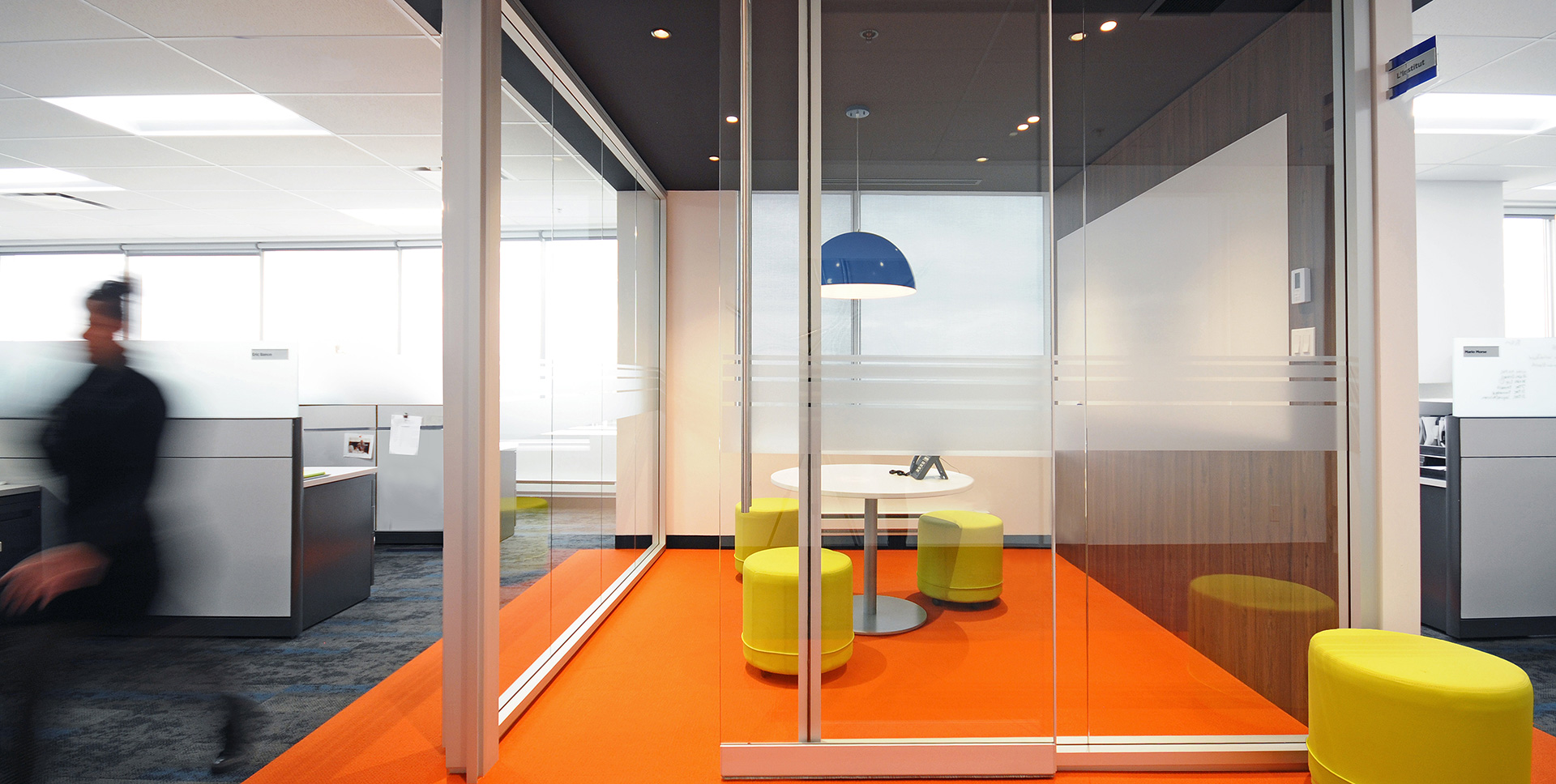 HUB International
Headquarters
The mandate
Accompany HUB International through the search for a new ideal rental space which answers a majority of the organization's physical needs, and design an office concept which promotes engagement and collaboration between work teams and departments.
Photo credit : Marie Castonguay
Regrouping all the employees on the same floor and in an open area, posed as the starting objective for this design project. HUB's management team chose to lead by example by letting go of their private offices to settle down in the open space alongside the personnel.
The upper level of the office now holds the central hub of the project: a comfortable living and leisure area. This new addition includes a large exterior patio, a large communal kitchen featuring a 10-foot quartz peninsula, a light and airy dining room offering a variety of seating choices, a small self-service market and a flexible and rallying lounge area.