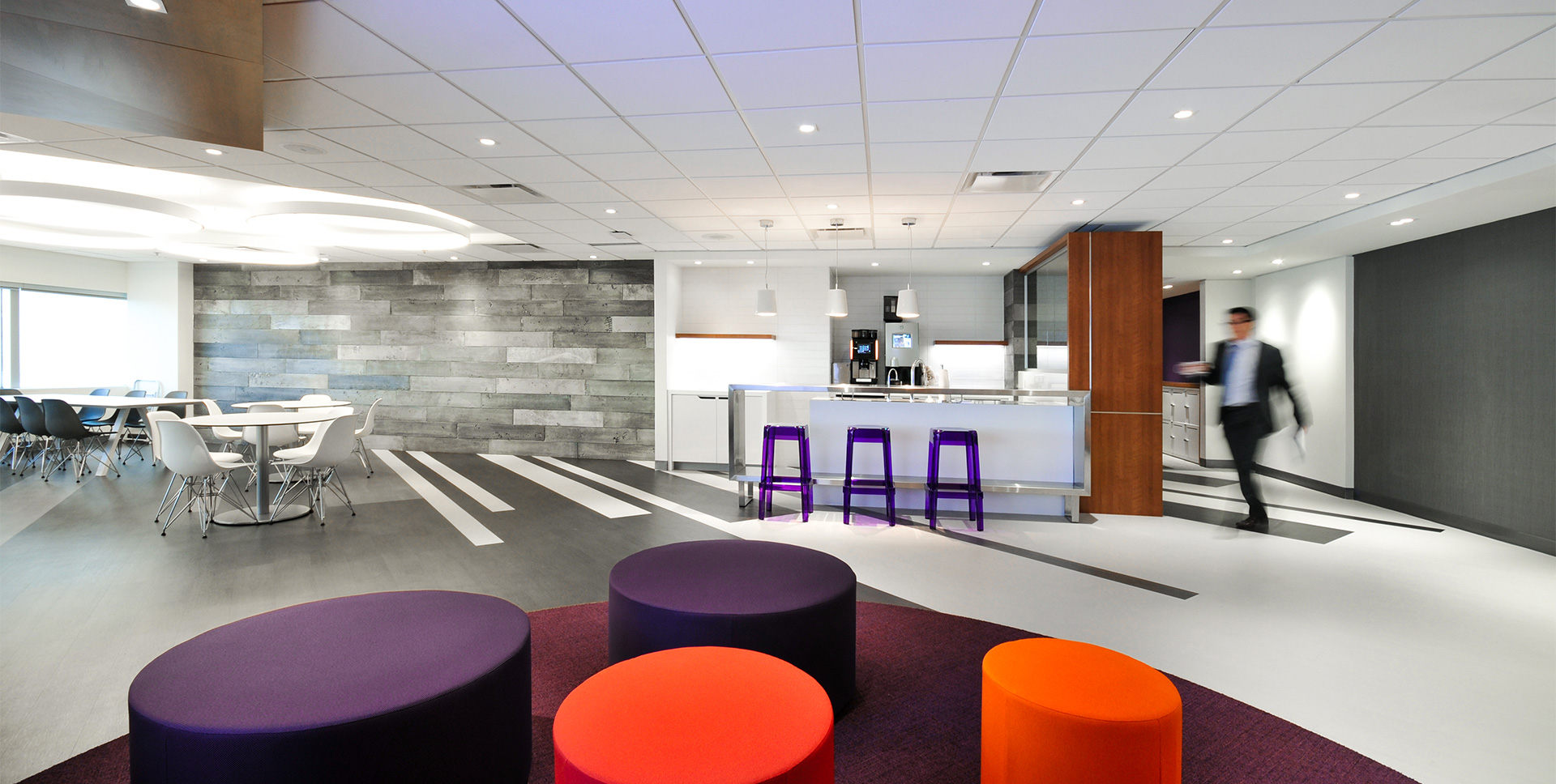 Raymond Chabot Grant Thornton
Headquarters
The mandate
Redesign the head offices of one of the major accounting firms in the country, to offer its talents a dynamic, collaborative and engaging new work environment.
Photo credit : Marie Castonguay
Since 2006, VAD supports Raymond Chabot Grant Thornton with the strategic planning and design of its headquarters and several branch offices throughout the province.
Recently, the accounting firm transitioned to a new open and collaborative layout at its head offices. Our role in the project ranged from developing the occupation strategy and the design, all while accompanying the client through this cultural shift. The firm's corporate design standards were also completely reimagined, based on RCGT's culture and brand.
Space occupation study
A space occupation study conducted using VAD's electronic sensors, revealed that over 50% of the workstations were unused at any given time at Raymond Chabot Grant Thornton's existing head offices. These numbers can be explained by the uprise of a culture of mobility inside the organisation. To optimize the occupation, most private offices boarding the windows were dismantled. They were replaced by workstation clusters in an open-plan layout. The new plan lets natural light come in and flood the space, allowing everybody access to its benefits.
The project
To meet the needs for concentration and privacy, an array of smaller offices were made available for reservation. Phone booths and collaboration zones are spread out throughout the space. A large work-café was created, serving as an alternate work setting or meeting space. It also doubles as an ideal venue for hosting the company's numerous corporate events.
The major transition towards this open and collaborative environment was made a success through the integration of a large variety of spaces with different functions, and a vibrant new design, as well as an effective internal communications strategy. Following the transformation, the personnel was surveyed to measure the impact of the change. The results show that over 83% of employees declare themselves to be very satisfied with their new workspace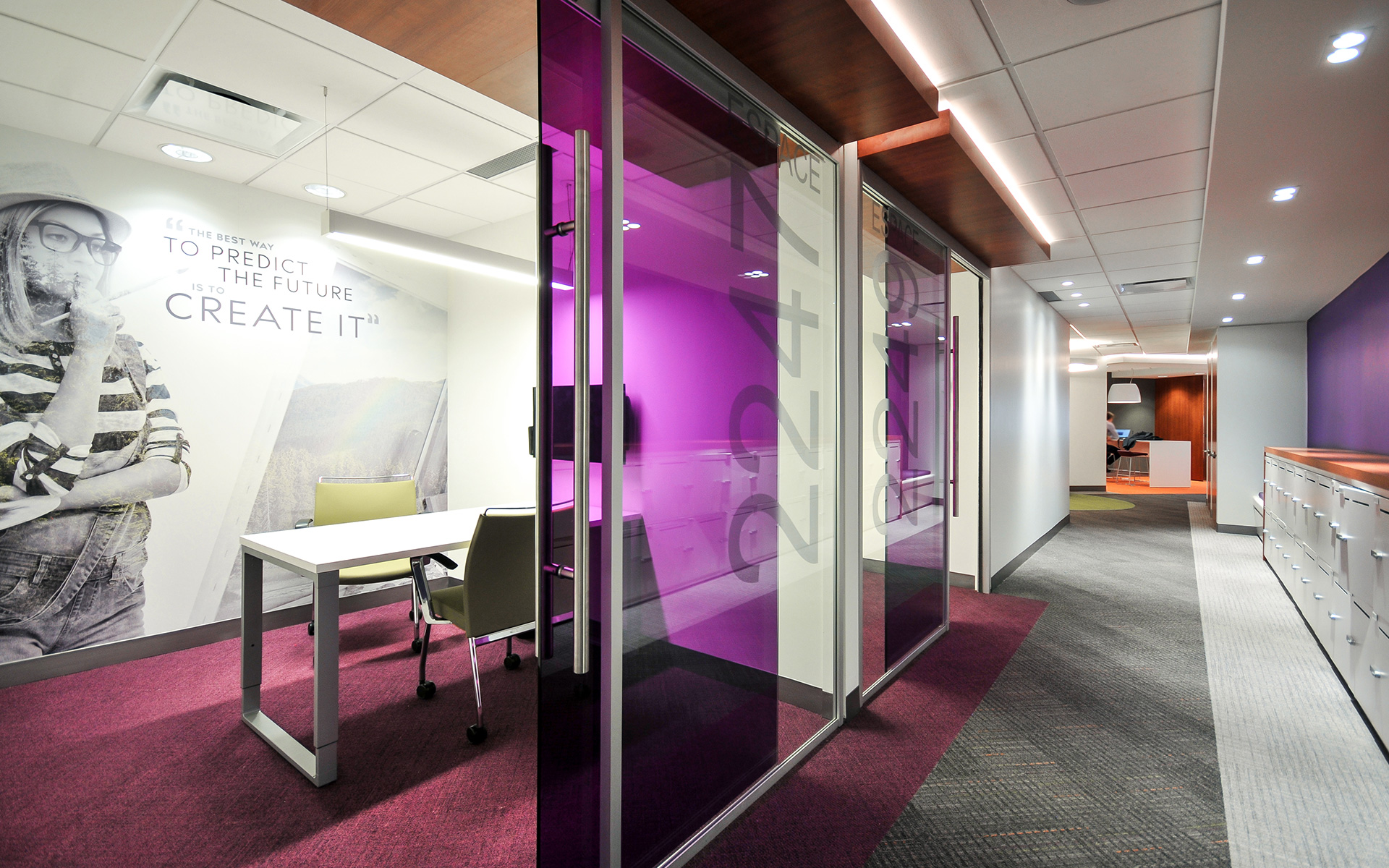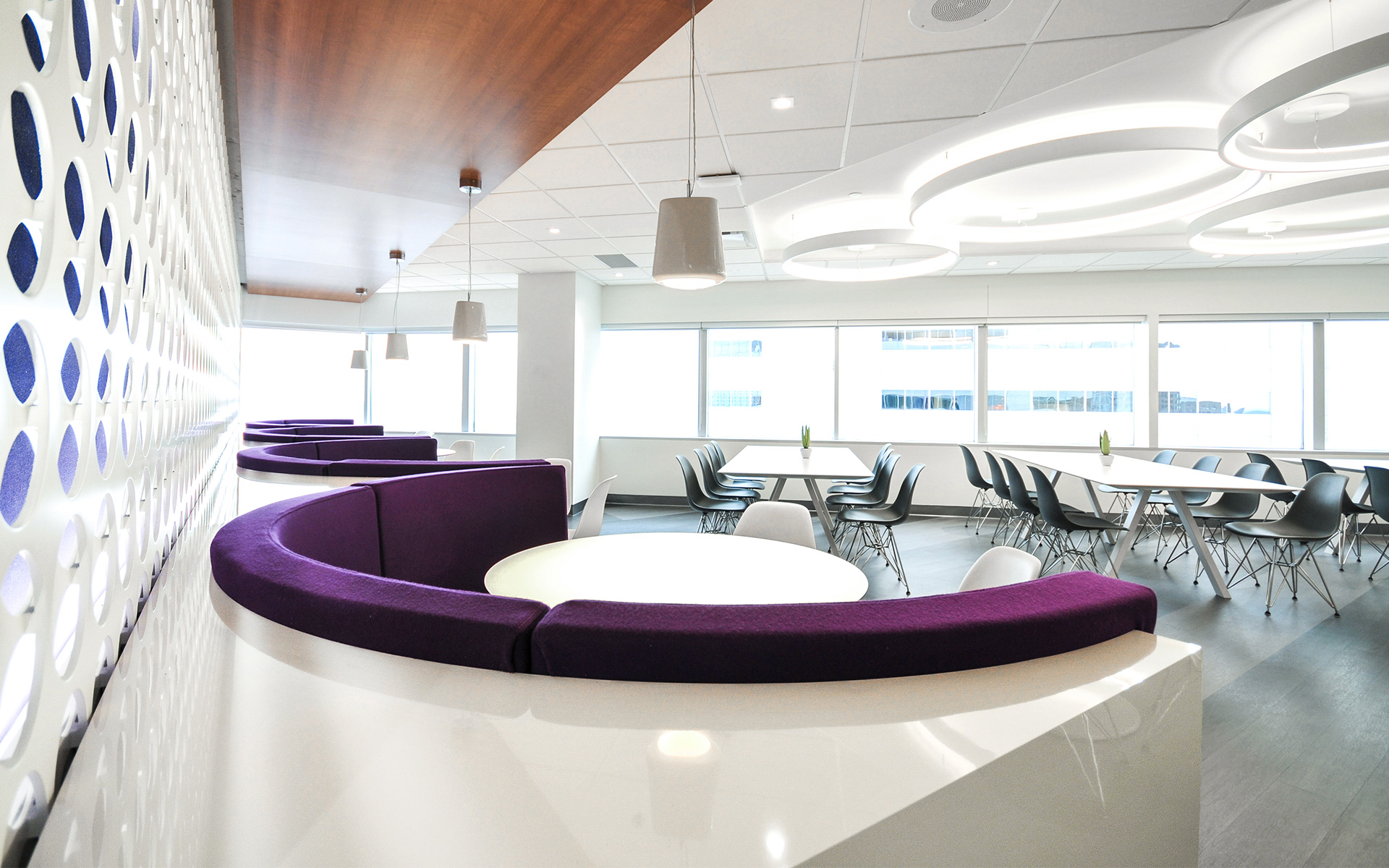 Recycling and refurbishing the existing workstations
For environmental and economical concerns, a large portion of the office furnishings was refurbished.
In collaboration with Cime environnements d'affaires, we selected new finishes to cover the existing Haworth furniture. The height of the partitions was also reduced, and the storage hutches were taken down to clear the view in the open-space.