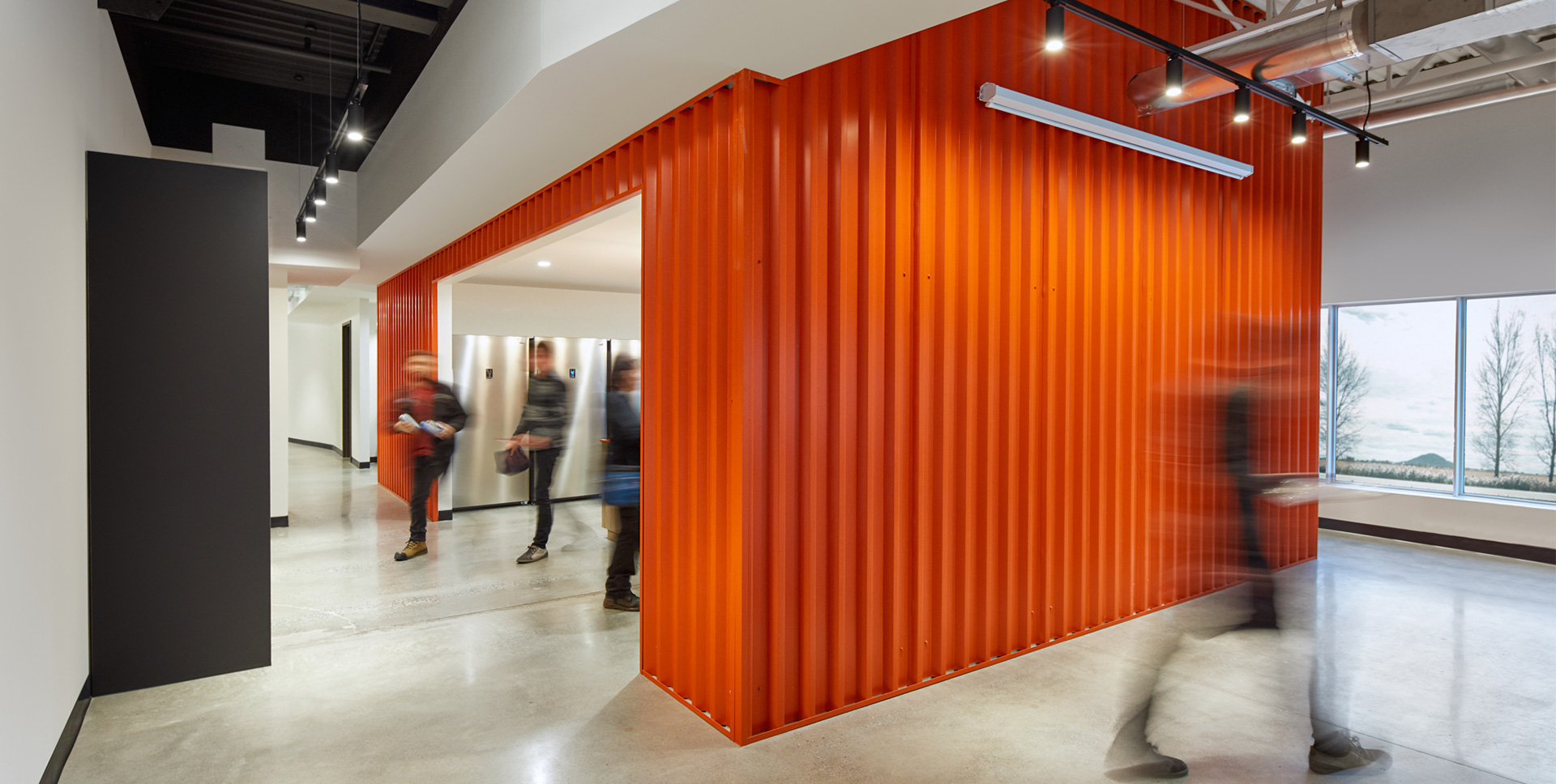 Martins Industries
Siège social
The mandate
Interior design
Project management
Tender documents and tender process management
Interior signage and wayfinding design
Supervision of worksite and of furniture installation
Photo credit : Phil Bernard
Martins Industries' brand identity and corporate culture was inspiring to VAD's design team from the start. We wanted to enhance the product they manufacture through elements in the space, without however turning the headquarters into a showroom.
From there arose the idea of incorporating the orange metal – an emblem of Martins' brand – in certain key places, such as in the large custom staircase as well as with the large container.
The construction of the orange container, measuring 16 feet by 27 feet, right in the center of the 2nd floor is one of the main feature elements of Martins Industries' new workspace project. It contains and conceals a variety of services such as the kitchen, the coffee corner and the bathrooms.
It is thanks to the full confidence granted by the client that we were able to go to the end of the imagined concept and dare to challenge conventions.