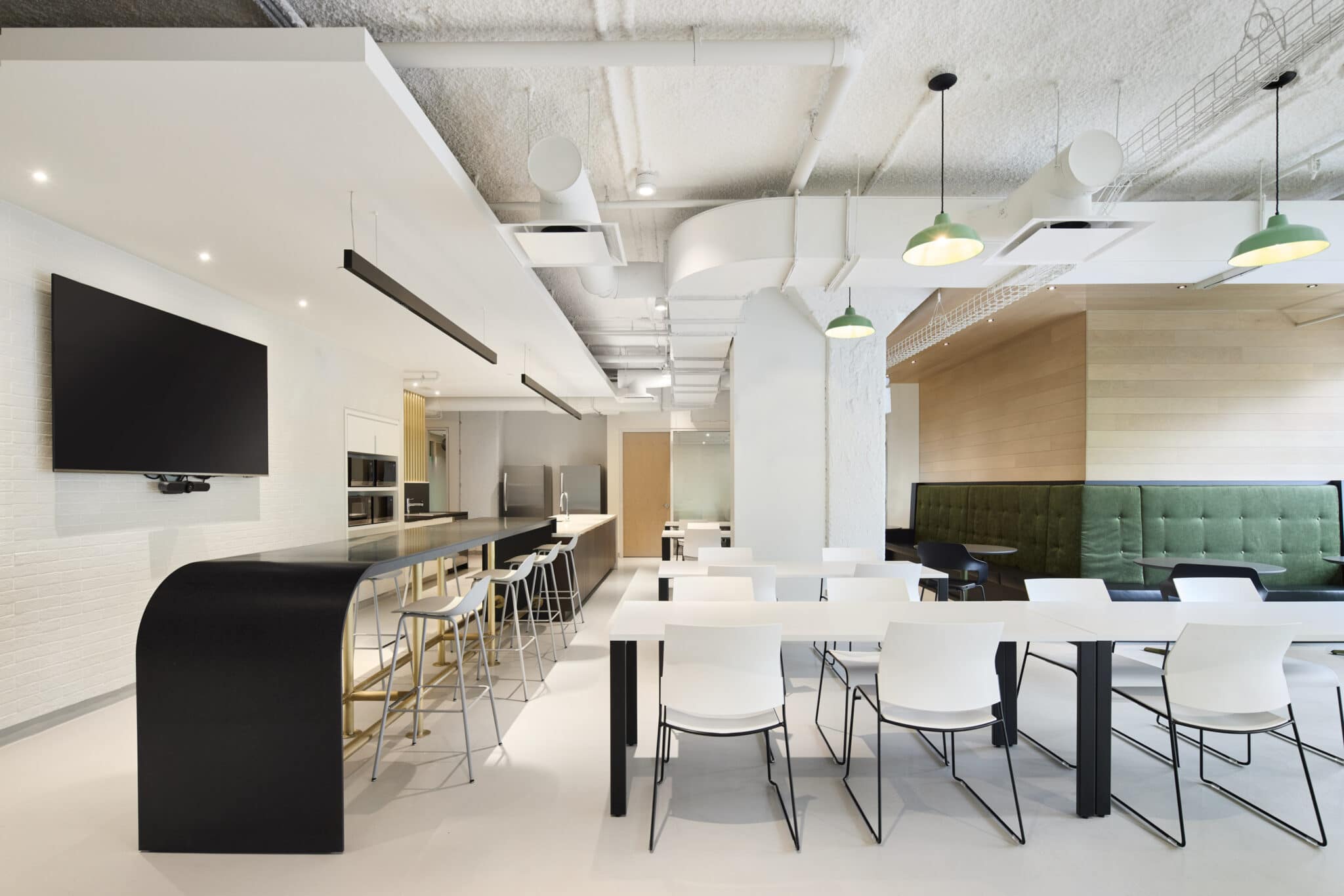 Morgan Schaffer
Relocation of the headquarters
The mandate
Preleasing studies
Functional and technical needs analysis
Development of a space planning program
Support in the development of labs and technical spaces
Development of a workplace design concept
Production of construction and furnishings drawings
Selection of furniture and furnishings
Construction site monitoring
Photo credit : Phil Bernard
Morgan Schaffer, a major provider of services to electricity carriers and distributors, was looking to relocate its Montreal headquarters.
Located in LaSalle for over 20 years, Morgan Schaffer was installed along the Lachine Canal in an industrial building where the offices and production spaces were split across three (3) levels. Expressing the desire to start fresh in a new space where teams could come together more easily, we accompanied Morgan Schaffer in the search for a new location.
Initially called upon to support the client with a preliminary needs analysis, VAD was entrusted with a second mandate, for the development of a relocation strategy and the complete office design project.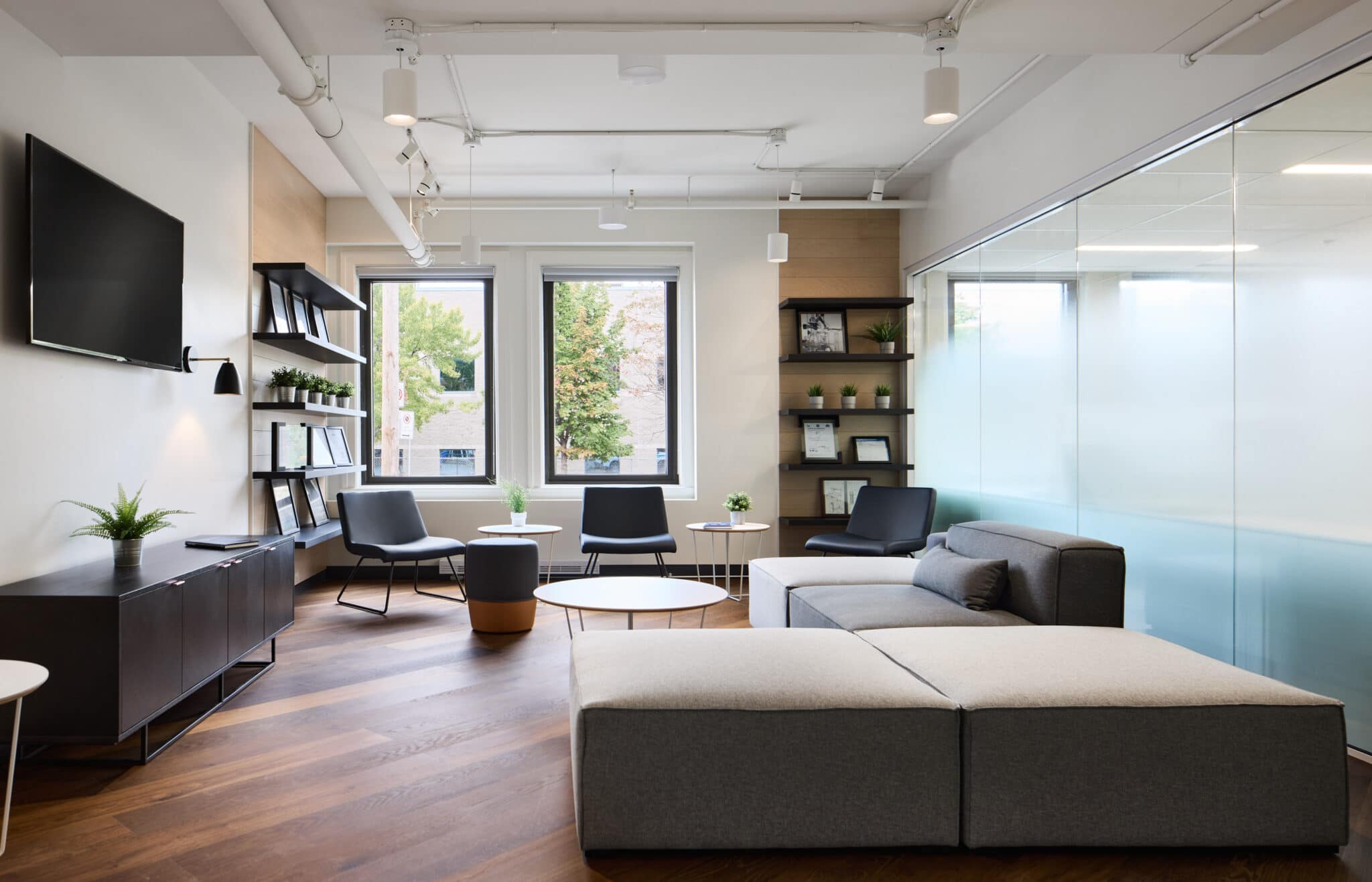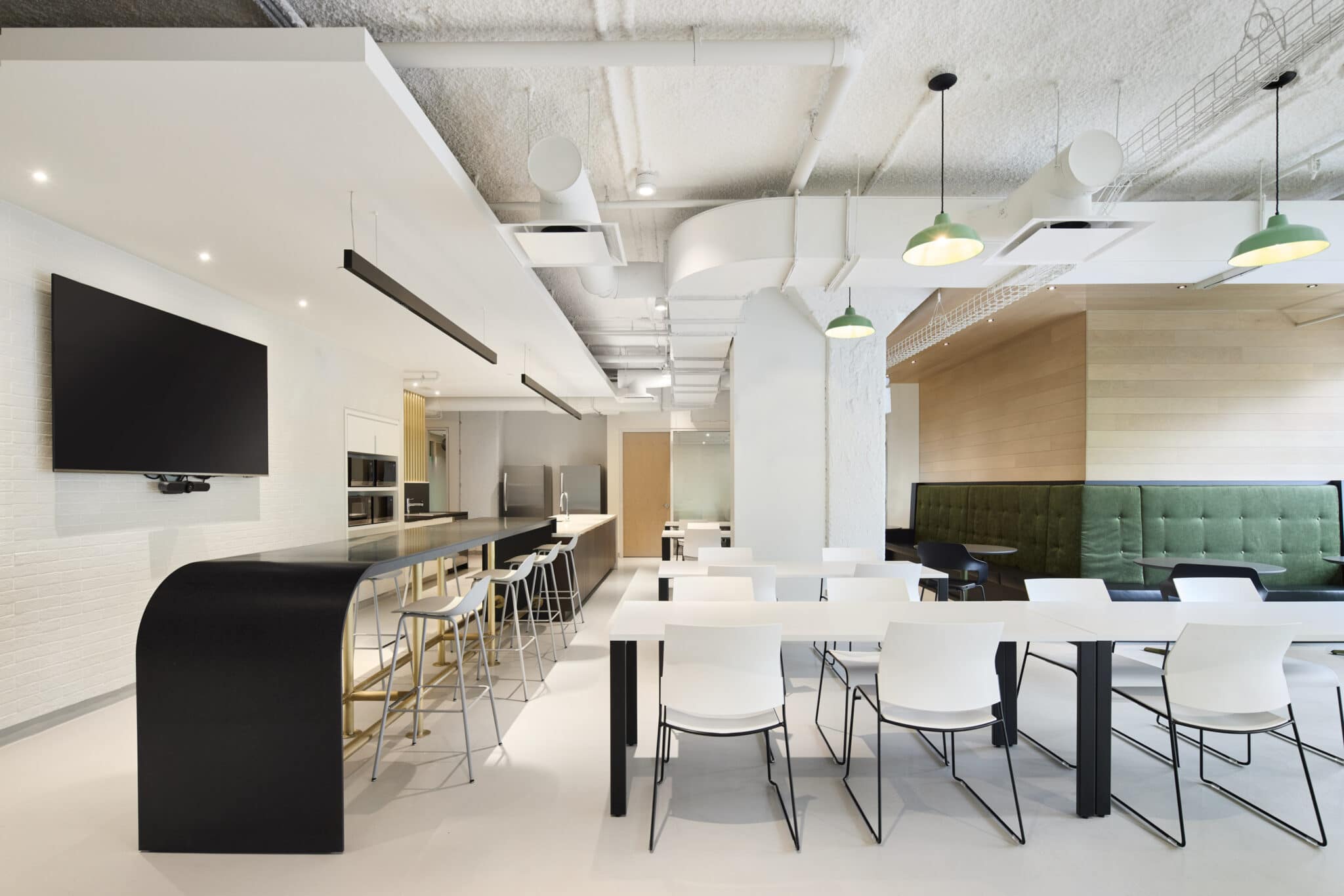 After considering a few potential locations, Morgan Schaffer settled on a commercial space niched in the historical Seagram Complex, a former important distillery of the LaSalle borough. The vacant industrial space was an instant hit with the design team, and we knew we wanted the project to showcase the building's character and history.
At Morgan Schaffer's headquarters, three-quarters of the space is composed of laboratories and production facilities, with a balance of approximately 10,000 square feet that includes office spaces and common service points shared by all of the staff.
In the cafeteria, brass accents, an oversized velvet banquette and green enameled industrial light fixtures nod to the mid-century industrial era. Reflecting Morgan Schaffer's warm office culture, the new common dining area is convivial and generous in space and light.
A flexible glass partition allows an agile room to open onto the cafeteria when needed, to create a very spacious gathering space.
In keeping with Morgan Schaffer's desire to bring its different teams closer together on the same floor level and in a more open-concept space, the designers proposed a central and gender-neutral washroom area shared by all users. Light fixtures signal the availability of the individual cabinets.
The new head offices are inclusive, flexible, modern and support Morgan Schaffer's employees with achieving the organization's mission. It was a true privilege for VAD to accompany an inspiring team like Morgan Schaffer's, while designing a space that highlights the building's rich history.